Fall Zen Retreat
"The Bodhisattva Way"
Our Fall Zen Retreat will take place from Friday, November 3, to Sunday, November 5, 2017, at ECCO (Episcopal Conference Center Oakhurst) www.eccoyosemite.org.
ECCO is located15 miles from Yosemite National Park, in a peaceful mountain setting. Founded in 1982, ECCO provides lodging, meals, and meeting and retreat facilities, with a mission of renewal and beauty, education, growth, and service.
The retreat will be a traditional Zen retreat (session), with periods of sitting meditation, walking meditation, dharma talks, practice discussion, service, work and rest periods, and shosan. Both beginning and experienced meditators are welcome. The retreat will be taught by Baika Andrea Heaton, Sensei, of Mt. Diablo Zen Group, Myogo Mary-Allen Macneil of Bodhi Oak Zen Sangha, Shinzan Alice Tulloch of Facing the Mountain Zen Group, and Joshin John Busch of Mt. Diablo Zen Group.
Please see the attached flyer for further information. Please feel free to call or write if you have any questions. Fall Zen Retreat Flyer
We will make every effort to accommodate dietary, accommodation, and seating needs. A small refrigerator is available in the conference room for personal food. Coffee and tea are available all day.
A registration form is attached here. Please print it and email or mail it as instructed, along with your $50 deposit. Deposit instructions are on the Registration Form. Registration will close October 20.  Fall Retreat Registration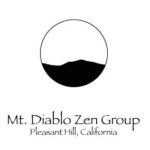 https://mtdiablozen.com
.