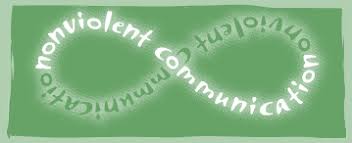 Bodhi Oak Zen Sangha announces our second Non-Violent Communication workshop: Mindful Communication for Authentic and Empowered Connection, based on the work of Marshall Rosenberg, PhD.
The purpose of Nonviolent Communication is to speak and listen in a manner that creates authentic connection between people, and reduces defensiveness, blame, and subtle demands. The practice of NVC involves listening past the other person's criticism or judgments to hear the needs they are trying to meet. NVC guides us to our habits of mind and speech that create distance, misunderstanding, and stress; and supports us to express our needs in ways we are more likely to be heard and understood by others. At the heart of NVC is a belief that all human beings have capacity for compassion and empathy. We resort to violence or behavior harmful to others when we do not recognize more effective strategies for meeting our needs.
Two internationally certified NVC trainers from NVC Santa Cruz (nvcsantacruz.org) will present an experiential workshop for participants to learn this powerful system by increasing awareness and integrating new skills to augment our natural wisdom and compassion.

Jean Morrison, MA, has been providing trainings, consultation, and mediation for groups and organizations in the areas of health, education, business, and restorative justice since 1985, and with individuals, couples, and families who want more satisfying relationships and harmonious interactions.

Kristin Masters is a facilitator, mediator and coach with NVC Santa Cruz. Kristin focuses on social change/justice, inner work and the intersection of NVC with Interpersonal /neurobiology. She values teaching NVC applications to personal and systemic challenges with engagement and creativity.

Everyone is welcome to this workshop, whether you are familiar with NVC, or whether this is your first time. One thing we have realized in the months following our first workshop is that NVC requires practice! With other people! And we never stop learning to understand ourselves and others.
This is a community event, offered to our local communities and to the wider world of those who want to learn or practice NVC. It is not a religious event, but offers a way to communicate in any setting, personal or public, that can help us negotiate the challenges that we all face in the complex circumstances of the twenty-first century.
Details:
Three day workshop, Friday, Saturday, Sunday, April 24, 25, 26
Oakhurst Branch Library Community Room, 49044 Civic Circle, Oakhurst, California 93644
Tuition: $250. Partial attendance $90/day
Information: [email protected] 559 642-7470
Registration: https://bodhioakzen.org/events/mindful-communication-workshop-non-violent-communication/ (our Events page)